Rideable Bicycle Replicas custom builds items for theme parks, the design industry, and the film industry, among others. If you have a picture or design in mind, we can probably build it for you! See below for a few examples of our custom work:
Above is a collaboration with artist Yinko Shonibare and RBR. Wheels, parts and drives custom built and supplied. Click on the photos to view larger images.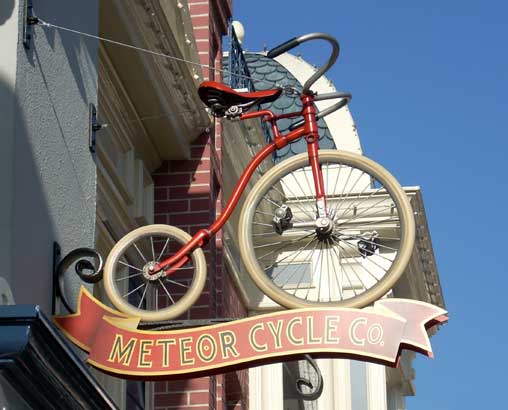 | | |
| --- | --- |
| | << Custom cycle created for Disney World Anaheim, Main Street USA. |

The Loveless Stagecoach

We built the wheels for the Loveless Stagecoach. The rear wheels were 6'- 6" tall and the fronts were 5'- 6" tall. The wheels were so big the coach wouldn't turn corners because the backs of the front wheels made contact with the body.
The Motorized Penny Farthing

Built for the Movie "Wild Wild West" and sold by Sotheby's to The Barber Vintage Motorsports Museum in Birmingham, Alabama.

We supplied the wheels for the bike. The actual bike used in the movie couldn't be ridden and was pulled on a track.

Custom Mini-Hiwheel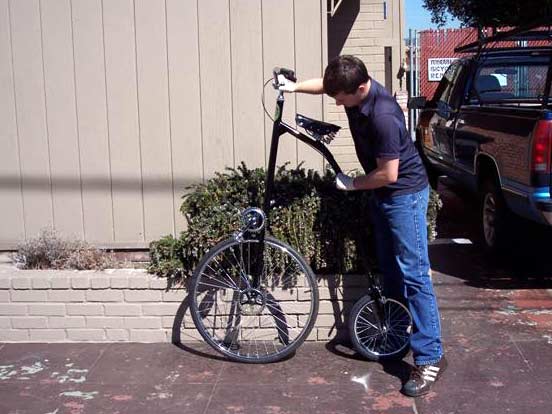 Shown above is Adam Barron at work on a custom made tall mini-hiwheel done on request for a customer in Southern California for his daughter. Bike is $675 as pictured.

Double Eagle Flower Trikes
Double Eagle Flower Trikes $2800 as pictured

Deluxe Shelf Trike
Deluxe Shelf Trike $2200 as pictured. Custom colors available.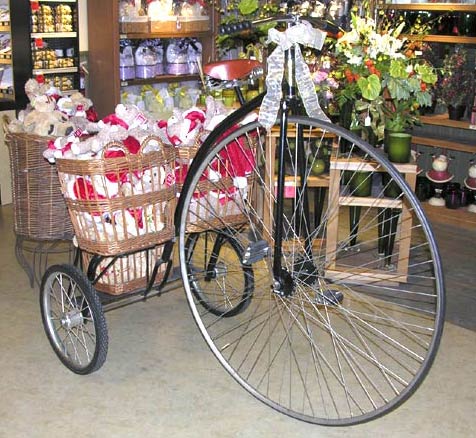 Deluxe Shelf Trike for Von's, on display in San Diego.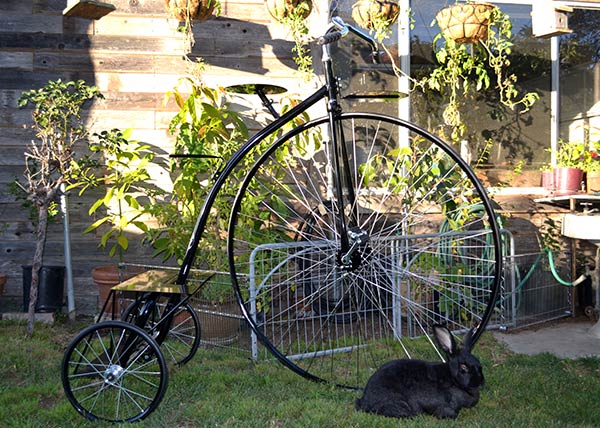 Deluxe Shelf Trike and friend.


Custom Built Trikes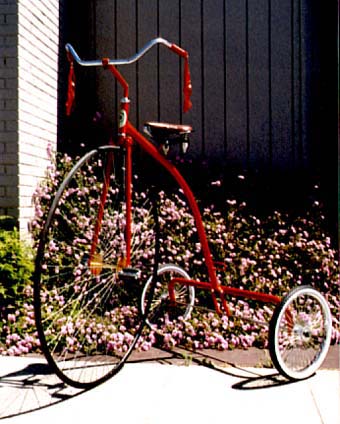 This trike was custom designed for the Golden Nugget Casino in Las Vegas.
Custom bike for a customer with a bench for the kids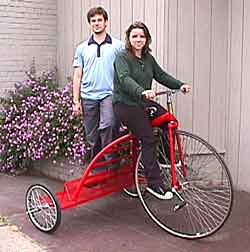 Custom built for Disney parks overseas.


Custom trike with custom metalflake paint. See a closeup
here
.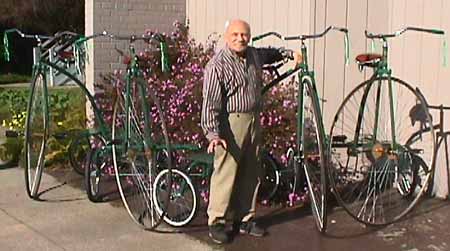 Mel Barron and a collection of Trikes custom built for department store display.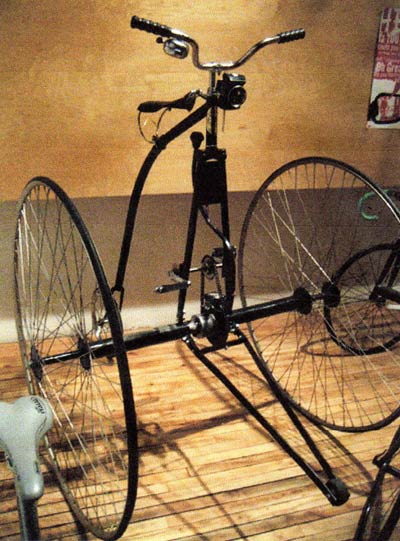 Custom 3-wheeler based on a model.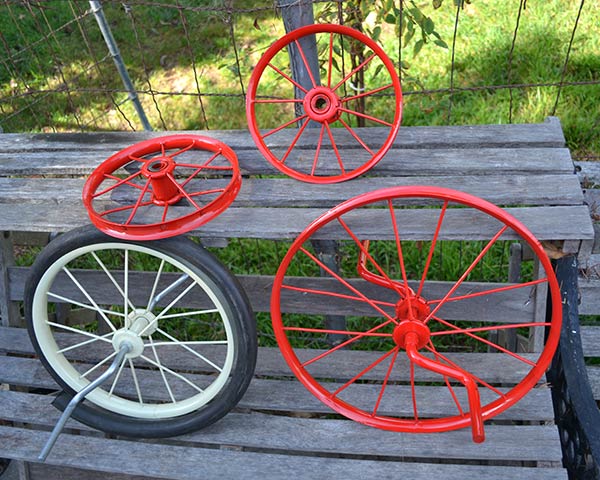 Custom tire installation.



Call us! We can build custom bikes for you too!