Rideable Bicycle Replicas has been making antique cycle and modern-style cycle items for riding and many other reasons for more than 45 years now. What these pieces can be used for is only limited by the imagination of the people using them. Many people and businesses want to use these old time looking bikes as décor or advertising pieces, and we help them to do that by making custom bikes, parts, signs, and decorations, or by just supplying the items they need to do what they want themselves. Have a look at these pictures to see just a few ways we can help you make a spectacular display or cycle themed decorative signage piece.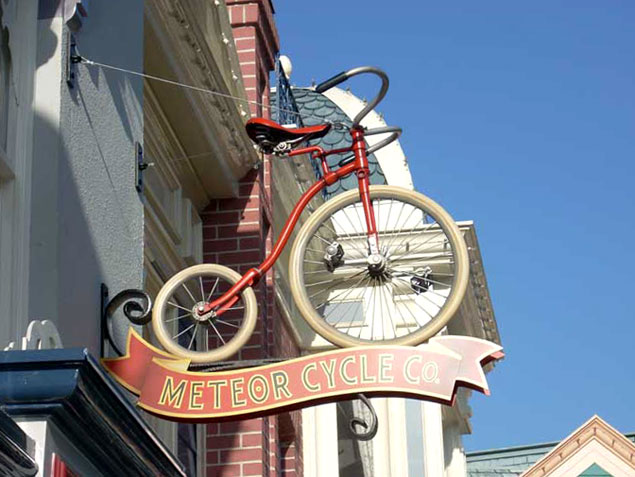 | | |
| --- | --- |
| | << Custom cycle created for Disneyland Anaheim, Main Street USA. |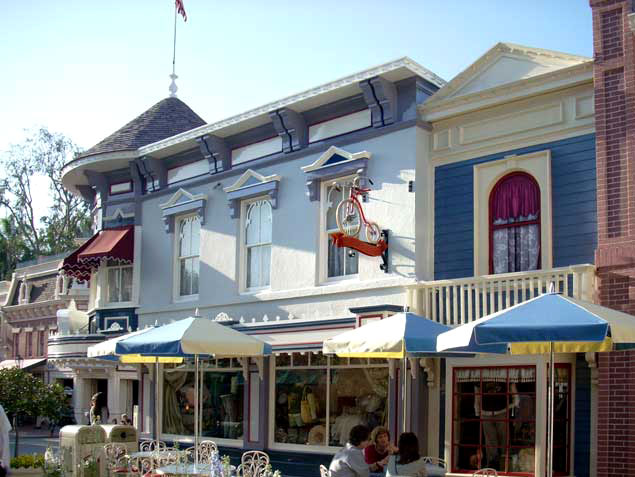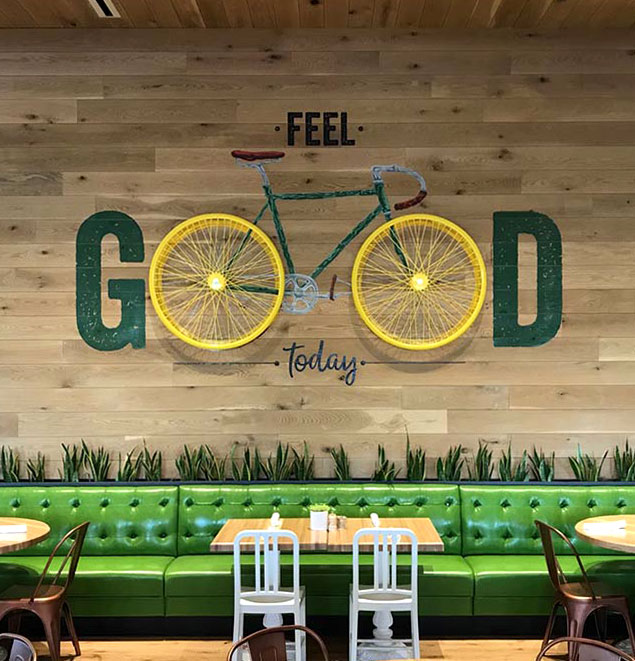 True Food Kitchen sign, Arizona.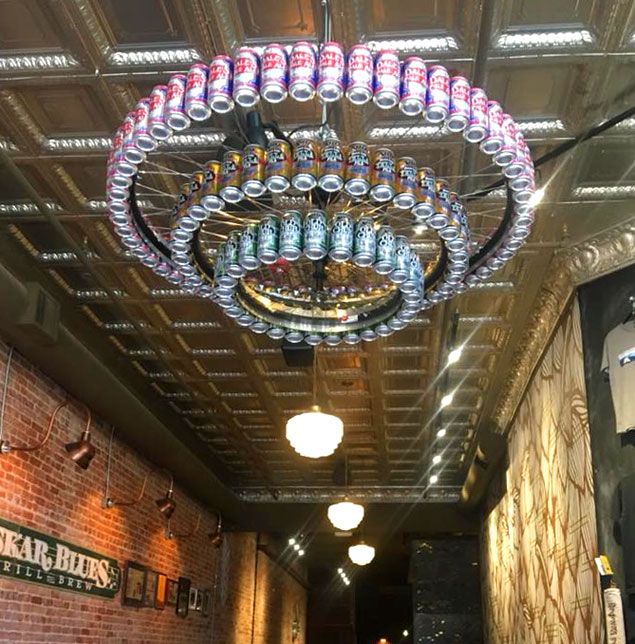 Troy Mandery lamp using bike rims, Longmont, Colorado.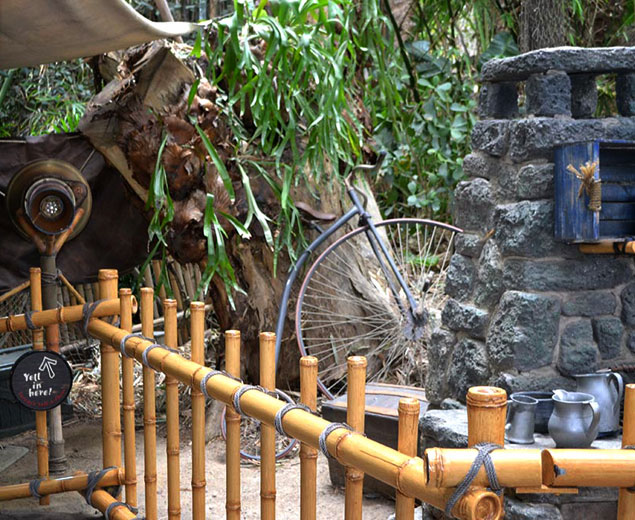 Hiwheel on display in Tarzan's Treehouse, Disneyland.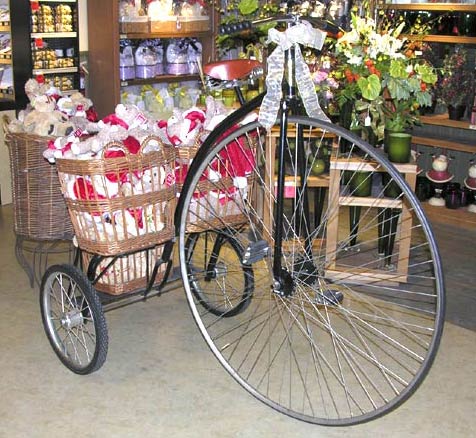 Deluxe Shelf Trike for Von's, on display in San Diego.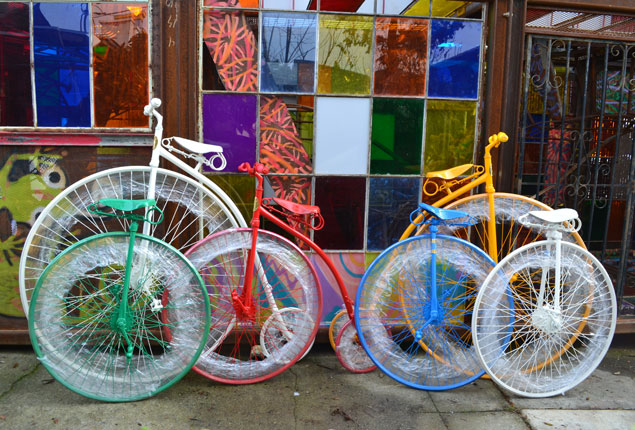 | | |
| --- | --- |
| | << Google bikes on display in Mountainview, California. |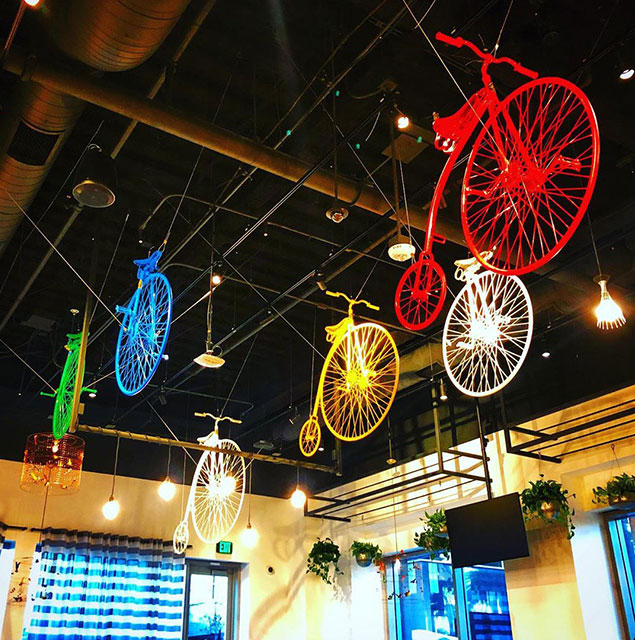 Call us for quotes for your next display project!